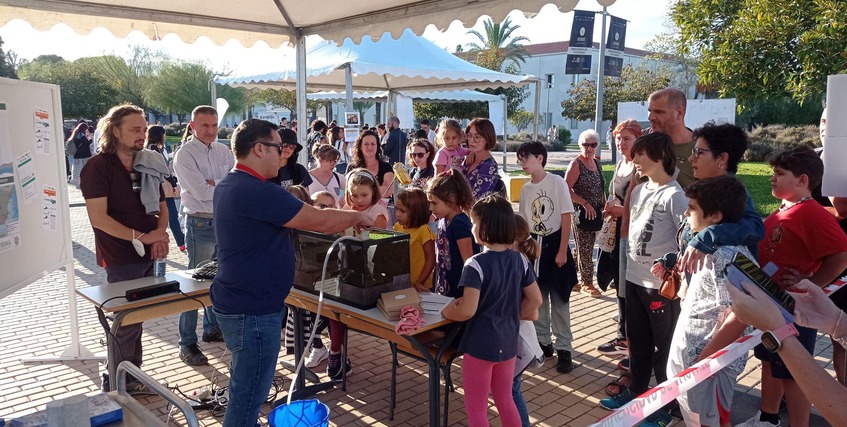 Hundreds of people (mostly families) participated in the RESERVOIR team at UA activity entitled "When the soil sinks due to aquifer overexploitation", held within Mediterranean Researchers' Night 2022
Hundreds of people (mostly families) participated in the RESERVOIR team at UA activity entitled "When the soil sinks due to aquifer overexploitation", held within Mediterranean Researchers' Night 2022 (
https://mednight.eu/about-us/
).
Using a physical model built by UA team, the subsidence associated with groundwater pumping was simulated. UA team explained to the mednight participants how does EO helps monitor the displacement.
It was a successful event where the team enjoyed the educational and social interaction with all participants.
UA: University of Alicante, Spain.